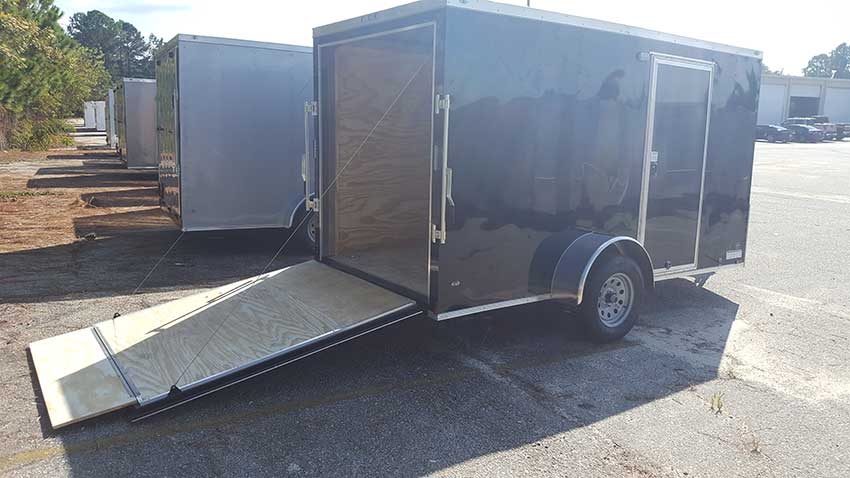 Buying a trailer is not an easy task but neglecting the proper care and maintenance can cost you a lot if not done in a timely manner. Trailer inspection is time-taking but essential part of the trailer baggage. When you buy a new enclosed trailer you are given the guide/manual to make sure that you study it and learn everything there is to know about the trailer you have in your hand. However, getting the full inspection of the trailer should not be ignored or delayed or it can cause your lives.
Factors to Keep in Mind For Trailer Inspection Checklist 
You will find a lot of trailers on the road. Some might be open utility trailers while some may be enclosed or a flat-bed trailer. No matter the trailer type you drive, it will need a regular inspection. So is your trailer ready to rock and roll on the road? Before you guys do hit the road there are a few things you need to keep in mind beforehand.
Inspection Time 
After how long does the trailer inspection take place? According to the instruction set twice a year (with 6 months intervals) an inspection must be scheduled. It doesn't matter whether you have an 8.5×12 enclosed trailer or a 6×14 aluminum trailer, all trailers must be scheduled for inspection. However, there are certain circumstances when inspection of the trailer is avoided, like;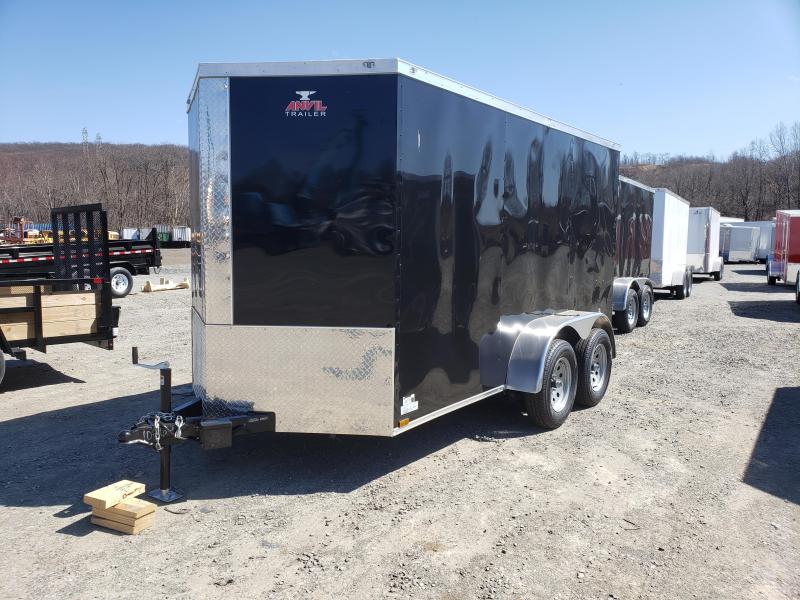 The trailer is not being used for business terms but only for personal use.
If the enclosed trailer is not carrying any heavy cargo like equipment or tools etc.
If the vehicle weight is less than 6,500kg and so on.
Which trailers require inspection?
Trailers used for a commercial purpose must have the inspection stickers that show they passed the test. A trailer for personal use is not compensable for the inspection especially if it is used as a storage or makeshift garage.
An enclosed trailer used for multipurpose and only occasionally for commercial purposes is also exempt from the inspection
Things involved in trailer inspection
When you bring your trailer for an inspection you need to prepare a checklist of the trailer parts and accessories that require the inspection. This will help you regulate the inspection in a timely manner and you can conduct the inspection more efficiently.
The main systems that must be inspected include;
Brakes
Tires and wheels
Suspension
Coupler/hitch
Auxiliary equipment
Lights
Electrical systems
Trailer body
Start trailer inspection by inspecting the power train, steering, and so on. If the above-mentioned parts pass the inspection test then a sticker is provided. It indicates that the trailer is checked and fulfilled the requirements.
It is important to display the sticker on your trailer in a prominent way.
Tire and pressure checks are necessary
Keep a close on the tires before and after the goods are transported. Maybe a tire has been sitting ideal for long enough and the inflation rate could easily vary even at rest. Sometimes small cracks appear on the tire too which are not easy to notice. So you can begin your trailer inspection from the trailer tires. Don't forget to check the air pressure too. Also, tires will be used according to the trailer type because they also vary in size and uses.
When to lubricate the parts of the trailer?
Among the other considerations, lubrication is an essential part of the trailer inspection. Why? When the hitch is up for inspection you use lubricants. This ensures there's no wear and tear in the parts.
After the inspection test is cleared, you still need to lubricate all moving parts of the trailer. The grease helps the trailer to move freely and makes less of a dragging noise too. Sometimes after inspection, a good quality trailer grease is also suggested for regular maintenance.
Importance of trailer inspection
Trailers are your moving assets. Even if you have bought a used 8.5 x18 enclosed trailer for sale you will have to send it for inspection before you can even hit the road.
Inspection is meant for safety. Imagine if the brakes fail and you are unable to control your vehicle then. It's a road accident about to happen. To avoid any of these circumstances, a trailer inspection indicates the parts that need replacements or repairs. Especially if the trailer carries a heavy load then it can bring more harm. The goods can get damaged among other serious issues.
If you lose control of your trailer while driving it will do significant harm so it's best to make sure that all trailer parts and accessories are functioning properly. Or you could be held liable for the damages because you missed your inspection.
Even if you use an enclosed trailer for personal reasons, it will also need to be inspected at some point for the safety purpose. As it will also depreciate in value even if being used as a storage place you need to maintain it properly.
Conclusion
It never hurts to carry any spare parts on the road run, so in case (despite an inspection) if you face any trouble down the road you can manage things properly. Especially in Georgia when you have a lot of competitive ground to cover, a trailer bought from Anvil Cargo Trailers can be of good use for you.