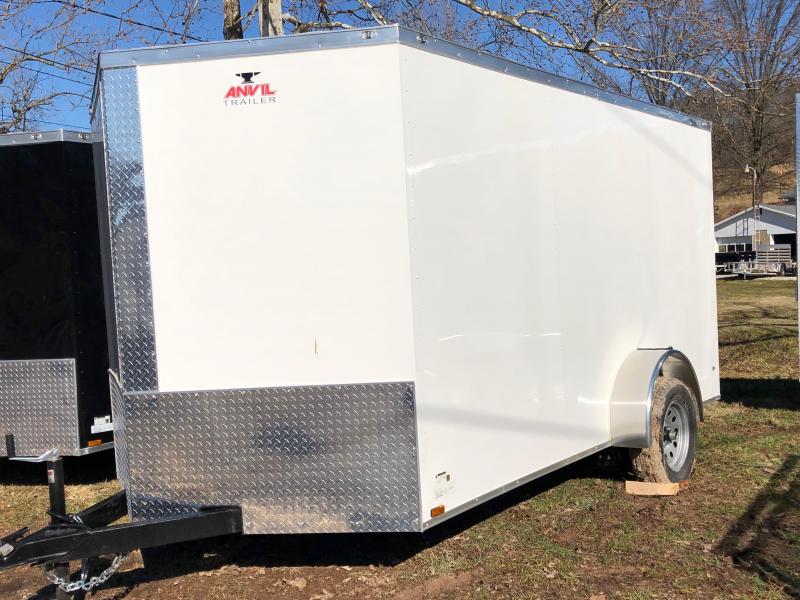 A four-wheeler vehicle is the first choice for every person but a two-wheeler is a choice for smart business owners. When your business is based on hauling products of all sorts from one place to another then buying the enclosed trailers is the right option. It is not just a great investment but also helpful in a variety of ways too. 
Trailers are a convenient choice for the day. Every industry, especially the manufacturing sites is prone to have trailers, in various dimensions, for different uses. So, from transporting the finished and semi-finished goods to hauling priceless items or heavy equipment, trailers are pretty handy. Different types of trailers are available in the market like dump trailers, low-bed trailers, and so on. But what makes the enclosed trailer so much better than the rest?
Ease Your Worries By Buying Cargo Enclosed Trailer – Why Anvil Trailers Matters!
Are you looking to transport your goods from the warehouse to the client's home or even to the main market to be displayed? Sure, you can buy or even rent the utility trailer but how safe will your items be in an open trailer? Keep this factor in mind, hence it will motivate you to buy an Anvil Trailer among the following reasons.
It's about the security 
The first and foremost concern for anyone is how they will move the items. A utility trailer or low bed trailer can do the trick but it's not even as close to securing the items as an enclosed trailer.
Enclosed trailers are designed and built by keeping the security factor in mind. You have the opportunity to place your items in a safe and secure way as long as you want. The door to the enclosed trailer can be tight locked or been padlocked depending on the model you buy.
If it's a landscape company or especially a service provider like carpentry, cleaning, or repairing even, an enclosed trailer is the right choice to carry all the necessary workload equipment.
Suitable for all weather conditions 
How many times have you lost your items to dreadful weather conditions? The state of Georgia is known to have a summer side on the horizon. Therefore the items with the tendency to get spoiled under the sun can be protected by using the right trailer choice.
One thing that always works in your favor is that enclosed trailers have a roof. So any equipment or materials inside are safe and sound either on a sunny day, snow hailing, or even a thunderstorm. You really need not worry about it.
Georgia's weather is a mirage of hot and long summers while winters are mild and short. In either seasonal change, the enclosed trailer is a good solution. A 4×6 enclosed cargo trailer is an easier choice for keeping small tools safe and organized on the customized shelves. They are easy to weatherproof and make up for the excellent choice for a mobile office if you have to travel all around Georgia.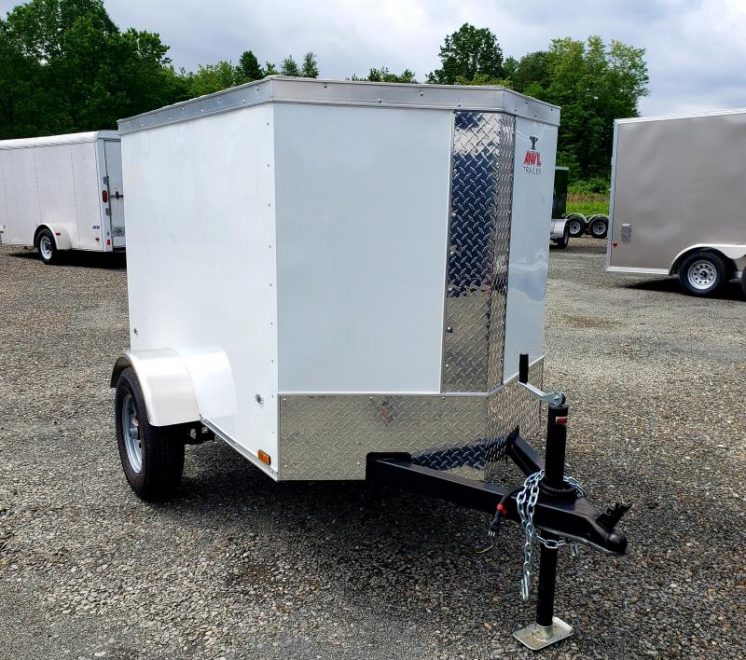 Open to versatility 
Imagine having a 7×10 enclosed trailer at the ready for a last-minute delivery or changes in the route? If you rent trailers on a last-minute call, it can be hard to fulfill the delivery but if you have your own enclosed trailer, to begin with then it's another story.
So is an enclosed trailer a good option to transport goods? Yes, they are. However, the uses of enclosed trailers are not limited to transportation only. If you love DIY projects then you can start by rebuilding your enclosed trailer as a camping van! It sounds exciting enough right? Travel is one of the top-rated things you can do once you have your trailer converted as an RV.
Besides, imagine converting your trailer into a portable office even or a makeshift garage? Building your own "man cave" is every man's choice when you don't want to throw away your things. You can make better use of them by customizing the interior as much as you want.
Extra storage place 
Not wanting to throw your beloved (really outdated-unable-to-use items) you can take advantage of cargo trailer sales in Georgia.
No matter how many garage sales you auction, you can't just separate from some items as they hold sentimental value. So a used enclosed cargo trailer can be customized as your storage place. Especially if you plan to move or have a smaller place to live, or is in between houses as well, any extra load can be easily kept and stored away in an 8.5×12 cargo trailer or even a 4×6 enclosed trailer if you do not require a larger space.
Unpacking boxes can be a hassle you want to avoid. It takes a lot of time and effort. So loading items carefully in an organized way can help you to shift in an easier and efficient way too. Also, install a lock so you really do not need to worry about trailer theft. So while you either unpack or pack your prized possessions will remain safe. Even during unexpected weather, a trailer can come in handy to secure other items too.
A good option for haul 
How many times did you plan a week in a cabin in the woods and yet didn't have enough space to carry outdoor sports equipment?
A camping trip is a memory for a lifetime. If you get yourself even a used enclosed cargo trailer, you can plan epic getaway trips. How? You can take a motorcycle or ATV with you! You must be thinking why enclosed and not utility trailers? Although using a utility trailer looks like a good option it will not keep the mobile material safe.
Bringing a motorcycle or ATV in an enclosed trailer means you can go on exploring the woods or swimming without any worries. Your wheels will remain safe in the locked trailer.
Conclusion
You can buy an enclosed trailer for any of the above-mentioned reasons. It is a long-term investment and definitely a solid one too. Especially if you reside in South Georgia, you have the perfect window of opportunity to buy a new or used trailer as per your need.